Nothing extraordinary happened on this last trip to Southern Arizona. I didn't get lost or run out of gas or make a spectacle of myself in restaurants or get stung by rage-filled insects. (For more of this kind of fun see the "mishaps" tag on the right.) I also didn't meet any interesting people, and by interesting, I mean crazy. And by didn't meet, I mean, I was greatly disappointed.
Though when I was hiking at Chiricahua, my new favorite National Park, I did talk for too long and with too much exuberance to strangers I met on the trail, all the while ignoring their nervous laughter and ginger attempts to get around me without getting too close. Internet, I was a little lonely on this trip, and I'm afraid it showed. And by showed, I mean scared people.
I was lonely and lacking in mishaps, so I did what any normal person would do: I fantasized about all the things that could go wrong. For example, I wondered what would happen if I stepped on that patch of ice at just the wrong angle and went tumbling over the edge of the narrow trail into the canyon. I pictured myself screaming my way down and wondering which bones I'd break – an arm? A leg? My neck? I mean, how far do you have to tumble to break that?
It's the same thought process I have when I'm driving fast and coming around a curve and I wonder, what if I don't turn? What if I hold the steering wheel steady and go flying off the edge, doing my own solo Thelma and Louise? What would that feel like? What would I be thinking just before I hit? Would I regret it? And most importantly, would I look as fetching as Thelma and/or Louise did just before they plummeted?
Ha ha! I don't really think that way. Much.
So, natural beauty. There's enough of that at Chiricahua to keep you from your own destructive fantasies. Also, rocks. Lots of gorgeous rocks. Here's a sampling: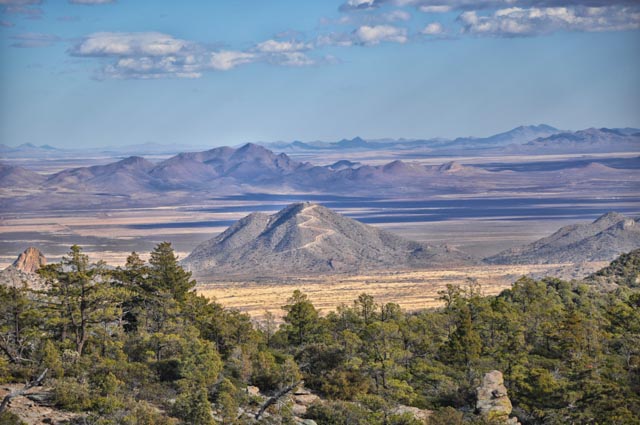 Until then.