I must be feeling bad about saying no one should ever go to Guam, because I feel compelled to post another beautiful photo from that weekend, as if I'm a schoolyard bully having a change of heart. If only I'd taken a picture of the spectacular jerk chicken I had at a Jamaican restaurant, we'd have proof of the trilogy of good things from my time there.
(Maybe the fact that I just got to use the phrase "spectacular jerk chicken" is the fourth good thing.)
Anyway. Here's that photo: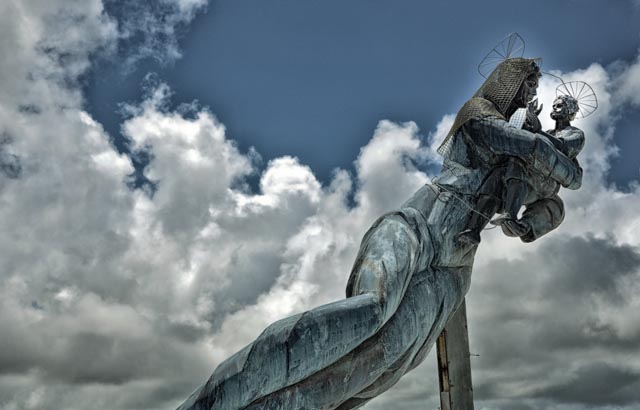 If you can ignore the post holding it up, this random roadside sculpture seems positively ethereal. Strange and beautiful, just like Guam itself.
If you liked this post, feel free to share it with the buttons below!