Here in Taos we've gone from shorts and flip-flops to long pants and snow boots in just a few days. Sigh.
But the ground will soak up the snowmelt and be happy, and the trees look soft and pretty.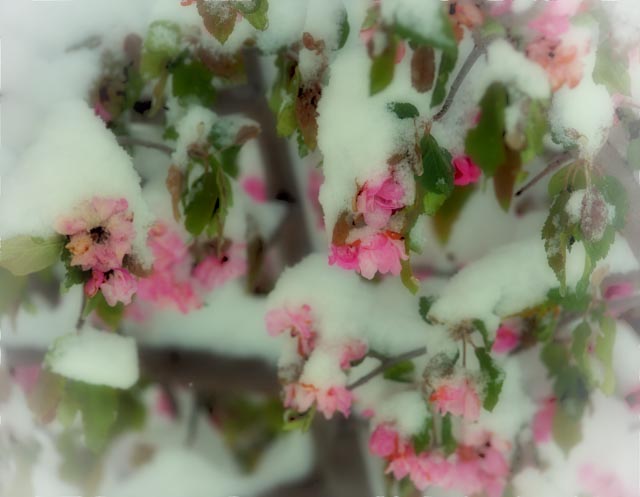 It's not so bad after all. Hope you're enjoying whatever kind of spring you're having, wherever you are. I leave in less than two weeks on a big Scampabout, so I'm considering this last gasp of winter a send-off.
If you liked this post, feel free to share it with the buttons below!