I first ran into Joseph's Campbell's work years ago when I heard the phrase "follow your bliss," which comes from his book The Power of Myth. Here's the full quote:
"My general formula for my students is 'Follow your bliss.' Find where it is, and don't be afraid to follow it." – Joseph Campbell
I've been trying to do exactly that ever since.
There have definitely been detours and potholes along the way, but in general, I'm happy with how it's gone. Not only have I had more travel adventures than I can count (and am still counting), I've been a professional writer, singer/songwriter, and photographer, as well as business owner and teacher – all work I deeply love, that has fed me both literally and emotionally. I've gone after everything that interested me full out.
So much of the time, when I share my story with someone, they say, "You've done such cool stuff! I wish I could do that!"
My response is always the same: you can.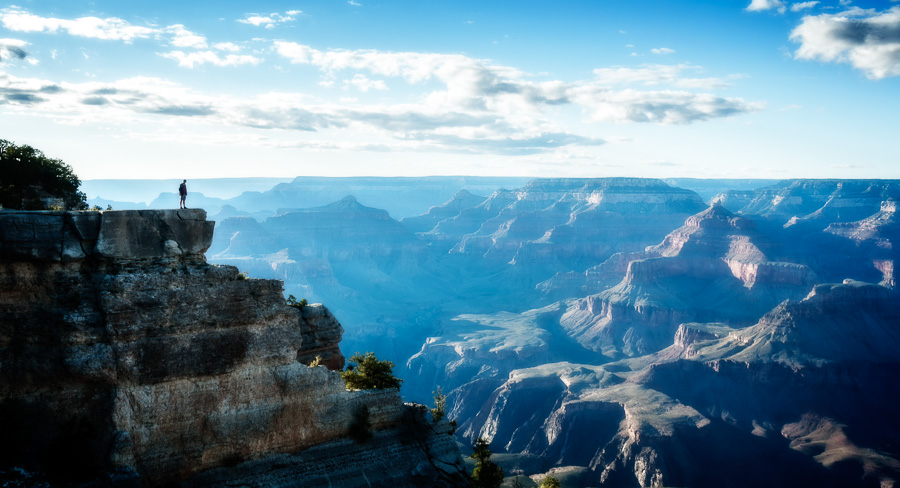 Have you ever thought to yourself, sure, life is good – you're healthy, able to pay your bills, have good friends – but it feels like you were meant for more. You might worry that you're not doing everything you could with this one life.
Me too! And when I look back on my life so far and notice when I've been the most successful and felt the most alive, the common thread has been creative work that supports, educates, and inspires.
So I realized – that's my bliss. Helping others become their very best selves.
That's why I'm changing the focus of this website, and why I'm planning to develop courses and ebooks in the next year or so that will help you follow your bliss.
This isn't to imply you're not already doing that! You're awesome right where you are. Really. But isn't there at least a little room for more bliss in your life? More purpose and joy?
Yes.
And to be clear, it's not about doing something "important," it's about deciding what's most important to you and doing that. Campbell didn't mean bliss in the sense of some chocolate-induced haze, he meant soul satisfaction – deep down happiness that pervades every area of your life.
How that starts is you have to leave the village, a la Campbell's concept of the hero's journey.
Did you see The Lord of the Rings? (I find it so inspiring I watch the trilogy twice a year or so. Yep, I'm that geeky.) Or Star Wars? Both Frodo Baggins and Luke Skywalker leave the comfort of their home villages to pursue their destinies. It's how both stories begin.
That's what you have to do. You have to leave the village and set out on your hero's journey, so you can make your way to that even better and more satisfying life you're meant for. Call it destiny or whatever you want, but it's real. You're on the planet for a reason. The world needs you and your gifts.
It's time for me to leave the village again, and I'm ready. Are you? It'll be fun, and there will be zero orcs or goblins along the way, I promise. 🙂
P.S. I set up a Facebook page called Unleash Your Inner Hero, and my hope is it'll become an active and engaging community of folks who care about these ideas. Here's the link, and if you "like" it, you'll see the updates in your FB news feed.
If you liked this post, feel free to share it with the buttons below!