Important messages can come from all kinds of places, at any time.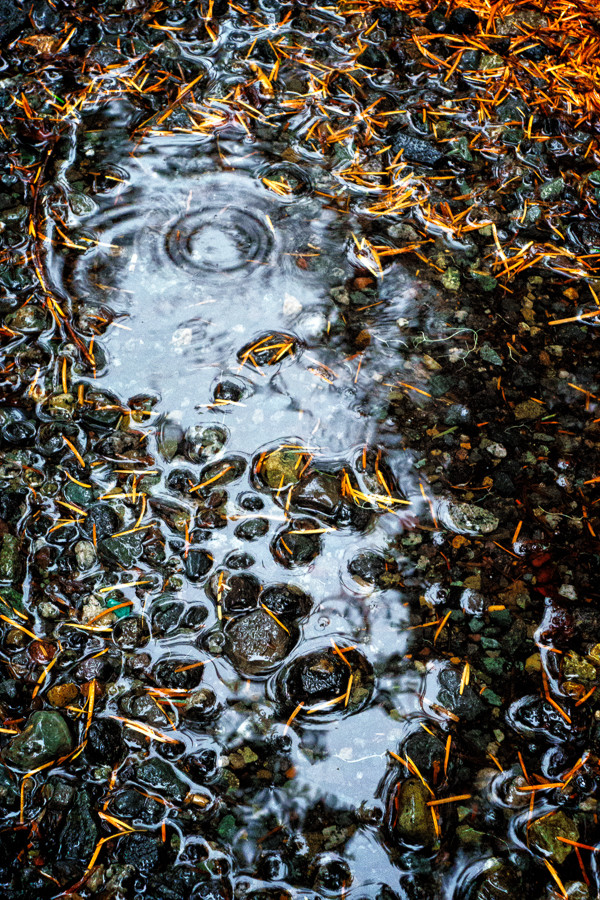 Every summer when I was little my mom and dad would pack me and the dog into the back of our yellow Chevy truck – there was a camper shell, so no need to call child services – and we'd drive nonstop from San Diego to our hometown of Winner, SD to visit family.
Some of my best childhood memories are from those road trips and hanging out on the farm. Cousins, aunts and uncles, grandma and grandpa, and a whole lot of chickens, pigs, and cows. It was heaven for this animal-loving explorer.
On the drive my parents would leave the little window open between the back of the truck and the cab, and I could hear the radio playing as we covered all those miles. My favorite song was "Take It To The Limit" by The Eagles. I loved that song beyond just the melody or arrangement, and sang along with my whole heart – even the high notes – every time it came on.
Isn't that funny? That a little girl would relate to this adult song which talks about love and loss?
About a year ago I heard it on the radio and it brought back all those good memories, and for the first time I really listened to the lyrics and thought – whoa. I realized the reason I loved the song so much is because it foreshadowed everything I'd struggle with in my life. Almost as if it was a secret message from my grown-up self.
As if to say – here's who you're going to become, and it'll be okay. The Eagles wrote this and gave it to you so you'd know you're not alone. (I realize Glenn Frey and Don Henley had never heard of me, but let's go with it.)
I also thought about this idea of taking something to the limit in relation to what I'm doing now. As in, it's time for me to step up my game. So I'm cooking up something I can do on the road, which I'll share when it's more developed.
Have you had this experience?
I suppose it feels profound because I was first a singer and then a songwriter, so music has been a constant in my life since I was little. And now a song from 1975 is presenting itself as my life's theme song. It makes total sense.
Are there any secret messages you've glossed over or dismissed outright? Favorite songs or poems or movies that you've never thought about beyond the fact that you love them? I'm betting you return to them over and over not only because they're good art, but because they're a message. The universe, or whomever, tapping you on the shoulder and saying, Hey, listen up. I'm trying to tell you something important.
It could be just one pop song, but the meaning is clear. I hope you'll listen and look deeper, and if you feel compelled, share it in the comments. I'd love to hear.
If you liked this post, feel free to share it with the buttons below!