I'm transferring cassettes of songs I wrote in the '90s to my laptop, and ran across a tape labelled "Anthology of Lameness."
The lead song is the first one I ever wrote, and it references genocide and Native Americans and is so earnest and overwrought I can barely listen to it now. Also, there's waaay too much reverb.
But once I get past that, I hear a woman exploring a new art form with curiosity and gusto, having a blast creating just for the fun of it. And even though these early songs are rough, there are plenty of sweet musical moments as well as good lyrics and backing vocals.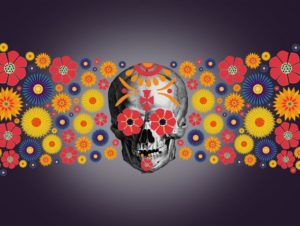 I have a magnet on my fridge that says "Do one thing every day that scares you."
Let's jump into that, shall we? I never share such rough work, but today that's what I'm doing.
Here's a snippet of a song I wrote in 1994, just me and my guitar, recorded to a little Tascam four-track. The vocal and guitar are super rough, but I love the energy of it. The clip is about a minute long, and the song is called Athena. Like I said, overwrought. 🙂
Ack! I can't believe I just did that! Hang on while I breathe into a paper bag.
Okay, that's better.
The thing that cheered me about hearing these songs is they reminded me of that woman working late into the night making music, before she knew what writing a "good" song meant, and before she lost much of that curiosity and gusto to worries about what the industry wanted and what it would take to go pro.
I'm sharing this because you may need a kick in the pants in the curiosity and gusto department, too. When's the last time you did something that was irresistible but scary, or you made something just for the fun of it, without worrying about how good it was or if there was a market for it?
If your answer is recently, then bravo. Bravo!
But if it's been longer than that, I'm here to remind you with some much-less-than-great performing and songwriting that everything starts out rough (and, hello, embarrassing), but so what? How does anything great ever get born?
Starting now I'm challenging myself to make something new every single day. I work in a few mediums – writing, photography, singing and songwriting, and crafting jewelry – and I'll be sharing what I come up with here on the blog, Monday through Friday. Subscribers will get one email a week with links to the new posts, so I don't flood your inbox.
Want to join me? Let me know what you think about all this in the comments.
If you liked this post, feel free to share it with the buttons below!
*Graphic by Jack Moreh