Whenever I'm in a city I hit as many museums as I can, and to me the best thing about Washington D.C. is its museum network.
Not only are a lot of them free but there's something for everyone, from prehistoric bones to modern art. I'm a fan of the latter, so when I was there for the Women's March I visited the Hirshhorn and took in its small but exquisite collection.
I was blown away by Linn Meyers's exhibit, "Our View From Here," and have been thinking about it ever since.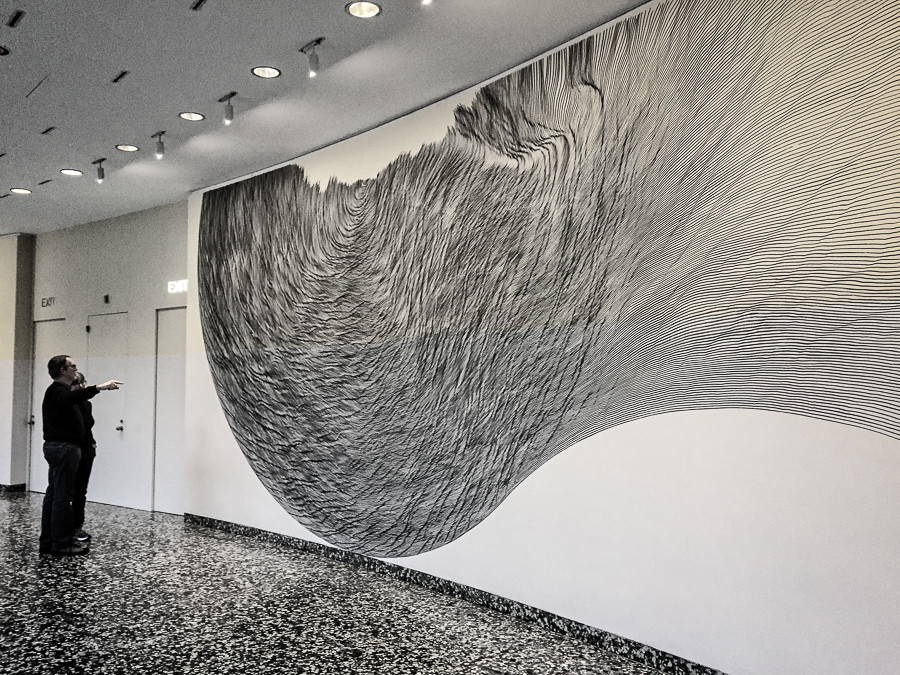 She drew these huge murals by hand in ink, and the thing that's fascinating is that each one was formed from mistake on mistake on mistake.
Meyers started with one line (and surely an idea of what she wanted to create), but her hand would inevitably quiver, or she'd make some other kind of small error. But instead of erasing and starting over, she'd include and expand on the error with each successive line, so by the time the mural was completed, the mistakes had become part of the artistry and movement of the piece.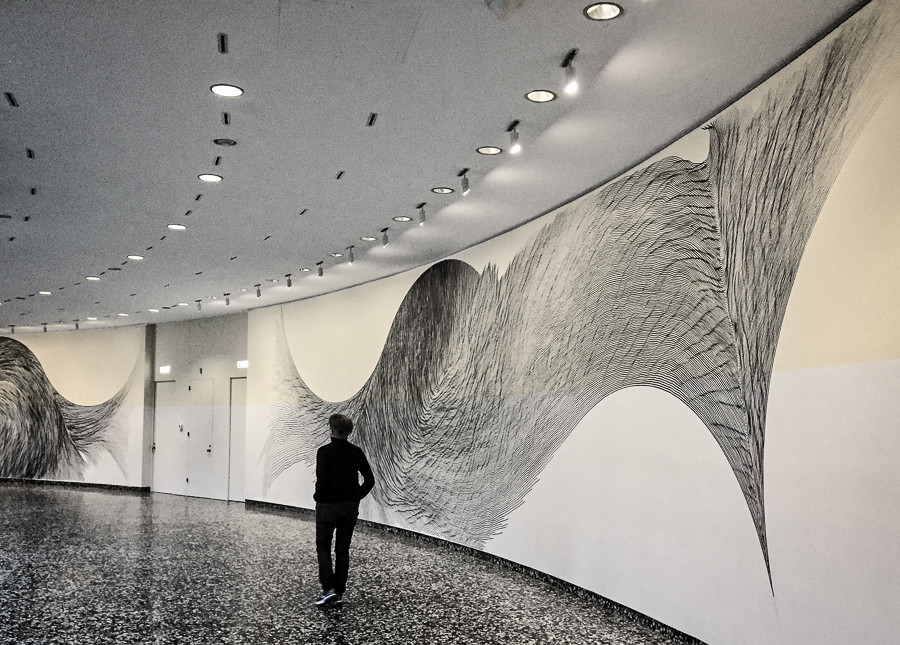 This idea of embracing mistakes and incorporating them into your process is such a powerful one, don't you think? Instead of cursing yourself, erasing, and starting all over, you flow with the mistake until it becomes an important element of your work (or your life, for that matter).
What a way to be kind to yourself! No more self-flagellation over the misguided idea that perfection is possible or even desirable. Just take the mistake and make something good out of it.
That's my thought for you for the day: mistakes happen, so make a small course correction and move on. No hair shirt required. 🙂
(If you want to see Meyers in action, check out the time-lapse video of her creating one of these beauties.)
If you liked this post, feel free to share it with the buttons below!
Save
Save
Save
Save
Save
Save
Save
Save
Save
Save
Save
Save